St John's College Hong Kong Scholarship Interview Session
時間:2021-06-10來源:琥珀教育編輯:Marketing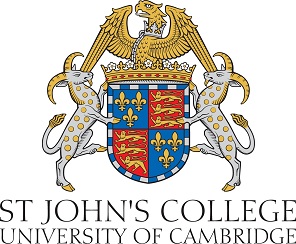 劍橋大學St John's College獎學金面談會
St John's College Hong Kong Scholarship Interview Session

Session 1
Date : 21 & 22 July 2021 (Wednesday & Thursday)
Venue : 3/F, JW Marriott Hotel Hong Kong
Session 2
Date : 21 &22 August 2021 (Saturday & Sunday)
Venue: Hong Kong Convention and Exhibition Centre
Time: By Appointment
Speaker : Dr. Matthias Dörrzapf (Director of Scholarships and International Programmes)
- Academic Scholarship exclusive to Hong Kong Students
- The amount of the scholarship will be determined by the financial circumstances of the recipient of the Scholarship
- All undergraduate subjects are eligible apart from Medicine and Veterinary Medicine
*The sessions will be conducted online


Are you thinking of studying at St John's College (University of Cambridge) in 2022?
Apply now!


The University of Cambridge, founded in 1209, has a world-wide reputatio for outstanding academic achievement and is consistently rank as one of the world's best universities. It includes 31 colleges and more than 100 academic departments. the colleges are governed by their own regulations, but are intergal to the make-up of the University of Cambridge.


St John's College is one of the biggest colleges in Cambridge. The student body comprises 980 students in total, both undergraduates and graduates. 15-20% of St John's students are from overseas. Cambridge graduates are among the most employable in the world; 54.9% of them are in employment within 6 months after graduation.





We are delighted to have Dr. Matthias Dörrzapf as our speaker for the seminar. Matthias has a PhD in Mathematics from Queen's College, Cambridge. He has worked in a number of areas in Mathematics, including Representation Theory, Financial Mathematics and Theoretical Physics. He aims to develop a global programme of Scholarships for the college, as well as world-wide opportunities which would allow the students to strengthen their educational development.


To sign up, please contact your Education Consultant!





琥珀教育是一所專業海外升學中心,為超過110間英國著名大學的直接官方代表及與數百間英國中學合作,更逐步與美國、澳洲、紐西蘭、加拿大、瑞士等地眾多院校合作,為學生提供多元化的選擇,同時代辦簽證、住宿、轉科、轉校、代購機票及安排監護人等一站式升學服務。琥珀教育於尖沙咀、灣仔及旺角設立辦公室。
諮詢熱線 聯絡我們 連通未來
| | |
| --- | --- |
| 灣仔琥珀薈 | 2377 7888 |
| 香港尖沙咀 | 2377 7889 |
| 香港旺角 | 2377 7880 |
| 深圳 | 86-755-2518 1511 |
| 廣州 | 020-22379900 |
| 北京 | 010-65157895 |
| 武漢 | 027-59601122 |
| 大連 | 0411-82842288 |
| 長沙 | +86-731-88641122 |
| 倫敦 | +44 20 7734 0274 |